Moving On: Defying Time and Fate
The backcountry is a playground reserved for the young and fit, right? Wrong. Of course, there's no denying that age, accident, and illness take their toll. And even on our best days, few of us had the muscle or the moxie to climb Everest without oxygen or circumnavigate Newfoundland in a kayak. But that didn't mean we had to endure a lifetime of incarceration in a La‑Z‑Boy, did it? Of course not. Almost anyone can light out for the territory in one way or another — until our light goes out forever, that is. So whether you're over the hill or just under par, don't think you have to stop doing what you love. Move on, instead — in your own way and at your own pace.
Need a bit of a push to get started? Then the following articles may be just what you're looking for. But if they're not, please let us know. We'll be adding more as we go along, and we can do a much better job if you'll tell us what you want. What are you waiting for? Let's move on — together.
Want to know when we add something new? Then subscribe to our RSS feed. Think of it as a newsletter, if you like — minus the in‑box clutter, the ads, and the data mining.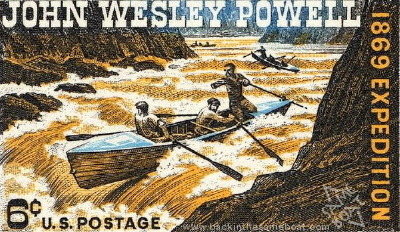 ---
'Tis Not Too Late…
Oh, My Aching…!
And Not to Yield
Weighty Matters
Adapt! Improvise! Overcome!
Comfort in Camp
Our Readers Write
Letting the Wind Do the Work